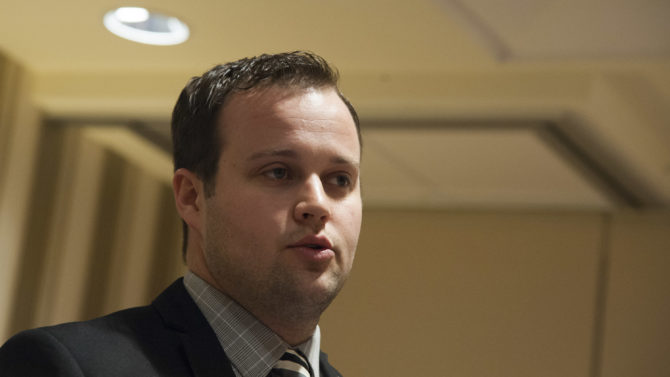 Josh Duggar, del programa 19 Kids and Counting, confesó ser adicto al porno a través de un comunicado oficial. "He estado viendo pornografía en Internet secretamente, se ha convertido en una adicción y además le fui infiel a mi esposa", sentenció el famoso.
El documento fue emitido luego de que salieran rumores donde se afirmaba que la celebridad tenía múltiples perfiles en una página web que facilita las relaciones extramaritales. "Realmente lamento todo el daño que he causado por ser un mal ejemplo. Humildemente les pido que me perdonen y que oren por mi hermosa esposa y por nuestra familia", sentenció en el escrito
No es la primera vez que esta personalidad encabeza titulares. En mayo, cuando el famoso confesó haberle faltado el respeto a cinco niñas, incluyendo a algunas de sus hermanas, 19 Kids and Counting fue oficialmente cancelado por TLC. Este reality show seguía la historia de la numerosa familia Duggar. Estuvo al aire desde 2008.
Bob y Michelle Duggar, padres de Josh, también expresaron su opinión sobre esta incómoda situación: "Cuando nos enteramos, nuestros corazones se rompieron. Seguimos confiando en Dios y les pedimos que por favor recen por Josh, por Anna [su esposa], por nuestros nietos y por toda la familia".