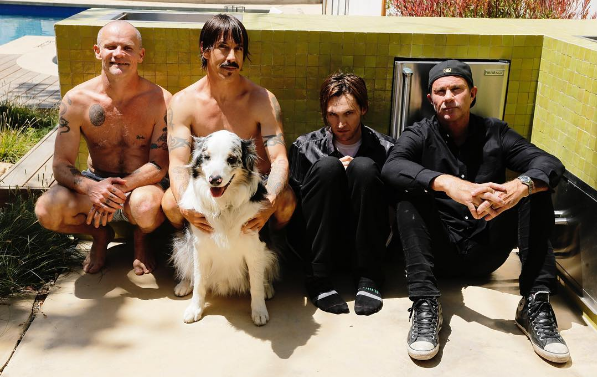 Son una de las bandas de rock más famosas de la historia pero eso no impidió que los integrates de Red Hot Chili Peppers fueran confundidos con la banda de heavy metal Metallica en un aeropuerto en Bielorrusia.
Durante un viaje entre las ciudades de Kiev y Moscú, la banda fue detenida por oficiales aduana que querían sus autógrafos, pero para sorpresa de Anthony Kiedis, Chad Smith, Josh Klinghoffer y Flea, los guardias les pidieron que firmaran discos y memorabilia de… Metallica.
Flea, el bajista de la banda, compartió en su cuenta de Instagram una imagen en la que se le ve rodeado de pósters de la banda de heavy metal.
Junto a la foto escribió: "Nos llamaron a la oficina de los funcionarios de aduana en el aeropuerto de Bielorrusia y nos pidieron firmar un montón de discos y fotos de Metallica. Les intentamos explicar que no somos Metallica pero insistieron en que, de todos modos, los firmáramos. Tenían el poder", escribió el bajista de 53 años.
El músico añadió con humor, "bueno, una vez toqué "Fight Fire with Fire" con Metallica. Amo Metallica pero no soy Robert Trujillo", haciendo referencia al bajista de la otra banda.
Red Hot Chili Peppers se encuentra de gira en Europa promocionando su nuevo álbum The Getaway, producido por Danger Mouse, el primero que lanzan desde I'm with You, estrenado en 2011.