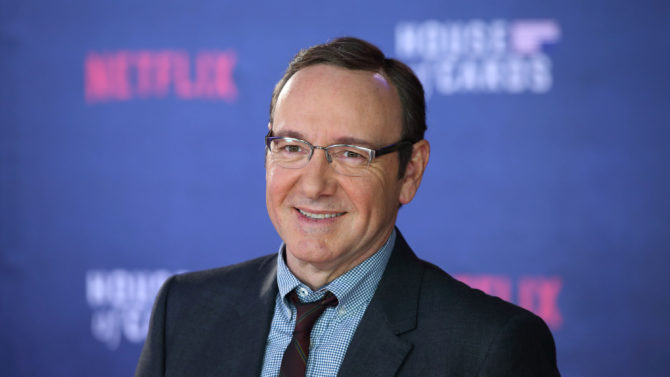 Parece que a Kevin Spacey le quedó gustando la política porque ahora se unió con CNN para hacer una serie de documentales llamada "Race for the White House".
El programa será narrado por el protagonista de "House Of Cards" y contará la historia de las más famosas campañas presidenciales y según explica CNN: "Es una batalla de 4 años que sin ningún tipo de restricciones convierte a una persona en la más poderosa del mundo, culminando en una noche palpitante de tensión."
Cada uno de los capítulos vendrá minado de entrevistas, imágenes de archivo y reacciones de las campañas más importantes de Estados Unidos.
"Estamos absolutamente emocionados de tener a Kevin Spacey y Dana Brunetti y que traigan su talento a CNN", dijo el presidente del canal Jeff Zucker y agregó: "'Race for the White House' es el perfecto complemento a nuestra cobertura de las elecciones de 2016″.
"House of Cards" no es el único acercamiento a la política de Spacey, quien anteriormente salió en la serie "Recount" de HBO que relataba el momento después de la elección del año 2000 entre George W. Bush y Al Gore donde el primero salió triunfante.
"Race for the White House" se transmitirá en 2016, así que mientras tanto, pueden ver a Spacey convertirse en Francis Underwood en la tercera temporada de "House Of Cards" a través de Netflix.