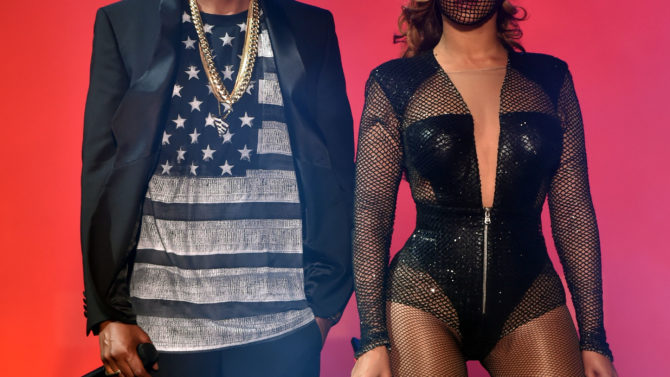 Por si alguien tenía una duda de que Jay-Z y Beyoncé ("Jayoncé") fueran la pareja más poderosa, aquí les va este dato:
Su gira "On The Run" ha ingresado más de $100 millones en tan sólo 19 presentaciones en estadios alrededor de la nación.
VER TAMBIÉN: Concierto de Beyoncé y Jay-Z será televisado
De acuerdo al promotor y productor de la gira, Omar Al-Joulani, Bey y Jay casi llenaron todos los estadios a su capacidad.
¡HAZ CLICK AQUÍ PARA LEER MÁS NOTICIAS SOBRE BEYONCE – EN INGLES!
"Ha sido un tour muy exitoso. Estamos muy felices con los números que ingresó al último (…) Todo mundo salió ganando", declaró Al-Joulani.
Hoy concluye la gira por Estados Unicos con un último concierto en el AT&T Park de San Francisco.
A pesar de rumores de que la pareja está pasando por un mal momento en su matrimonio, Beyoncé, como ya es de costumbre, se ha encargado de desmentir esos chismes al compartir fotos en Instagram de ella y su esposo muy cariñosos.
VER TAMBIÉN: Beyoncé y Jay-Z comparten video nunca antes visto de su boda durante su gira
Jayoncé llevará "On The Run" tour a Paris el próximo 12 y 13 de septiembre para un especial en HBO.