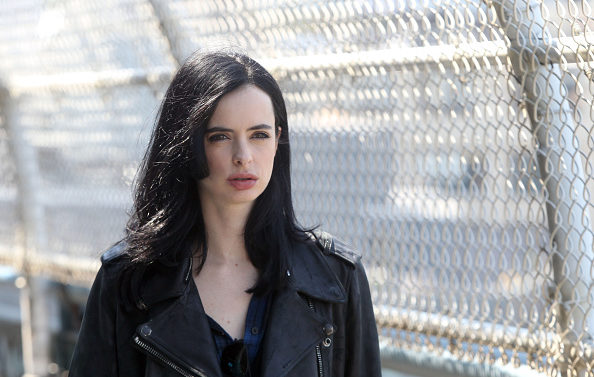 Netflix nos trae un nuevo adelanto promocional de su nueva serie Jessica Jones, demostrando que los superhéroes también pueden odiar el sonido de la alarma del reloj despertador.
Jessica Jones, del universo de Marvel Entertainment, es una mujer que quiere renunciar a sus poderes y retirarse del trabajo de superhéroe. Debido a que sufre de un desorden de stress postraumático, Jones decide colgar su traje y buscar una nueva carrera como detective en Nueva York.
La actriz principal de este nuevo show es Krysten Ritter, quien ha participado en películas como Confessions of a Shopaholic y recientemente se le vio junto a Amy Adams en Big Eyes. Ritter se dio conocer con series de televisión como Don't Trust the B— in Apartment 23, y como la novia de Jesse Pinkman en la ya serie de culto Breaking Bad.
El elenco principal de este programa lo completan David Tennant (Doctor Who), Mike Colter, Rachael Taylor y Carrie-Anne Moss (The Matrix). Esta no es la única serie que Marvel ha realizado junto al famoso servicio de streaming. Daredevil es otra de sus creaciones, show que también estrenará su segunda temporada en noviembre.

Todos los episodios de Jessica Jones llegarán a Netflix el próximo 20 de noviembre. No dejes de ver el teaser promocional arriba.