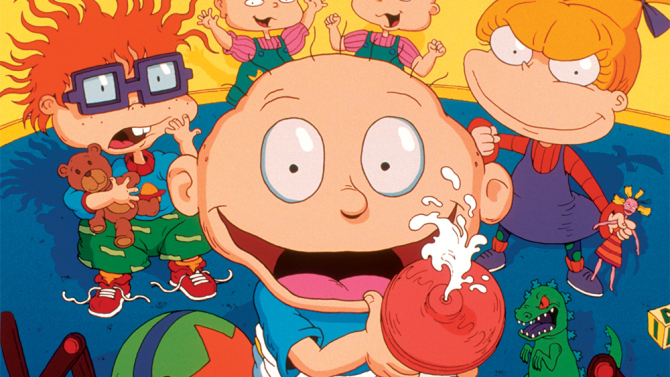 Programas como The Adventures of Pete & Pete, Double Dare y Hey Dude! de Nickelodeon podrían regresar nuevamente a la cadena, según reportó Variety.  Russell Hicks, el presidente de contenido y desarrollo de Nickelodeon, confirmó la noticia.

"Estamos analizando nuestra biblioteca para traer de vuelta programas que el público amó, para producirlos en una manera nueva y fresca," dijo Hicks.
Según el plan, la cadena tratará de experimentar con nuevas versiones de las series clásicas que también podrían incluir Rugrats, Hey Arnold!, You Can't Do That on Television y Victorious. Los programas quizás no regresen como series, pero podrían aparecer en otros formatos tales como películas o especiales.
Hicks se negó a hablar sobre programas específicos, pero señaló que la generación que creció con Nickelodeon hace años ahora tiene hijos propios. "Nos estamos preparando para traer de vuelta programas que los fans nos han dicho que quieren ver de vuelta", dijo Hicks.
Nickelodeon también está trabajando en una nueva serie llamada The Thundermans, protagonizada por Kira Kosarin y Jack Griffo. Los actores le dan vida a dos gemelos superhéroes. La tercera temporada de este seriado se encuentra actualmente en plena producción. Carlos PenaVega también formará parte del elenco como Tech Rider, un gurú tecnológico que se convertirá en el mentor de Phoebe (Kosarin). La serie saldrá al aire este otoño.