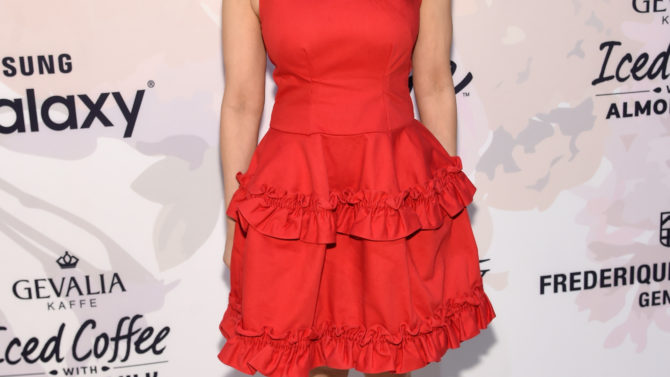 De acuerdo a Variety, el futuro de Rosie Perez en The View es incierto, ya que la conductora latina podría quedar fuera del programa para la próxima temporada.
Según se informa, ocurrirán nuevos cambios en el programa de la cadena ABC, los que posiblemente incluyan la salida de Perez y Nicole Wallace como conductoras ya que los productores están inconformes con su colaboración en el segmento "Hot Topics".
Por su lado, Whoopi Goldberg seguiría como conductora permanente junto a Raven Symoné –quien recientemente se unió a la mesa de conductoras– . Aún no se sabe qué otras personalidades se unirían al panel  en caso de que Perez y Wallace quedasen fuera. Entre algunos nombres que circulan como nuevoss invitados especiales están: Molly Sims, Michelle Collins y Stacy London.
Esta no sería la primera vez que The View intenta sacar a Perez del programa. Hace algunos meses los ejecutivos de ABC tenían planificado culminar relaciones, pero luego de que la noticia se filtrara decidieron revaluar sus opciones. El reporte indica que esta vez sería una decisión mutua, ya que Perez "quiere retomar su carrera como actriz".
Lo que sí es cierto es que han estado llegando cambios constantes a este show desde que Barbara Walters se retiró del programa en 2014 y Rosie O'Donnell anunció su salida debido a problemas de salud.