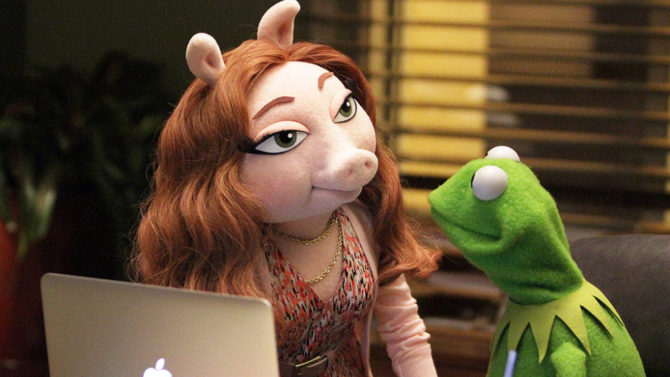 Kermit The Frog terminó su relación con Miss Piggy y la Rana René -como se le conoce al personaje en español- ya tiene nueva novia. Su nombre es Denise y luce así:
Según información recogida por People, Kermit ya la oficializó como su pareja así que Piggy tendrá que hacer varios esfuerzos si quiere recuperar a su amor de antaño.
VER TAMBIÉN Nuevo trailer de 'The Muppets': Guillermo Díaz de 'Scandal' aterroriza a Gonzo en este cómico avance
En la serie los ex novios seguirán trabajando juntos y cómo todo estará documentado en video se podrá ver en qué termina toda esa historia llena de drama y amor.
The Muppets vuelve a la TV a través de las pantallas de ABC y la audiencia podrá ver en esta nueva tanda de episodios qué tan real es el amor de Kermit hacia esta esbelta cerdita de cabellos rojos.
El formato de este nuevo show está inspirado en seriados como The Office y Parks and Recreation, donde los protagonistas le hablan directamente a las cámaras como si se tratara de un documental.
The Muppets es estrena el 22 de septiembre a las 8/7 centro.
¿Qué te parece la nueva novia de Kermit?