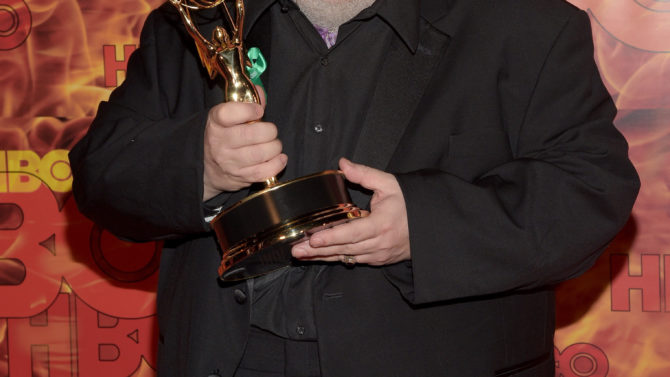 George R.R. Martin, autor de Game Of Thrones, confirmó que la sexta novela perteneciente a esta serie de libros todavía no está terminada. Esto significa que la nueva temporada de este show será transmitida por HBO inclusive antes de que la versión literaria esté lista.
El escritor tomó su blog para expresar lo mal que se sentía por haber fallado a la fecha acordada para la publicación de esta obra, titulada "The Winds Of Winter". "Ustedes están decepcionados, y no están solos. Mis editores están decepcionados, HBO está decepcionado, y mi agente y editores extranjeros también lo están… Pero nadie podría estár más decepcionado que yo", escribió Martin. "Durante meses he querido enormemente poder decir 'he completado "The Winds Of Winter" durante o en el último día de 2015'. Pero el libro no está terminado", agregó el autor de una de las sagas más populares del mundo.
Esta novela tenía previsto ser publicada en marzo, antes del incio de la nueva temporada de HBO. "No daré excusas. No hay excusas. Nadie es el culpable. Ni mis editores, ni HBO… Solamente yo. No puedo realmente decirles cuando estará lista, ni cuando será publicada", sentenció el escritor.
Martin culminó su publicación asegurando que esta nueva novela será "tan buena como pueda escribirla".