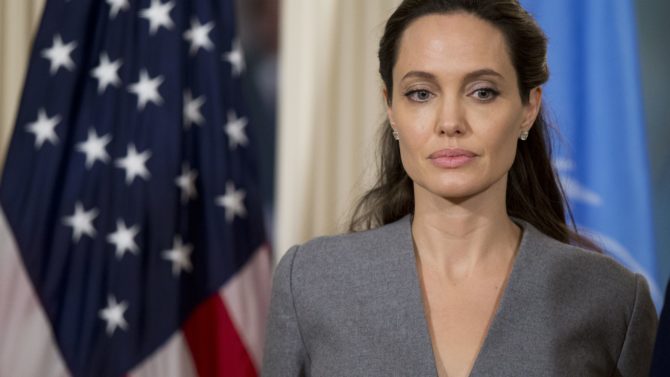 Según Variety, algunas fuentes le confirmaron que Angelina Jolie está en negociaciones para protagonizar una cinta de la guerra en Afganistán llamada Shoot Like a Girl.
La película de TriStar está basada en la autobiografía, "Shoot Like a Girl: One Woman's Dramatic Fight in Afghanistan and on the Home Front", que cuenta la historia de la comandante Mary Jennings Hagar, quien prestó servicio en múltiples ocasiones en Afganistán, como piloto de helicópteros.
Jennings Hagar salvó la vida de cientos de hombres y mujeres en el Oriente Medio, y más adelante ayudó a eliminar la regla que  mantenía a las mujeres fuera de combate.
Este proyecto marcaría el regreso de Jolie en un film de acción, desde el 2010 cuando realizó  The Tourist y Salt. Jolie protagonizó en el 2015 la película de drama By the Sea, que fracasó en taquilla.