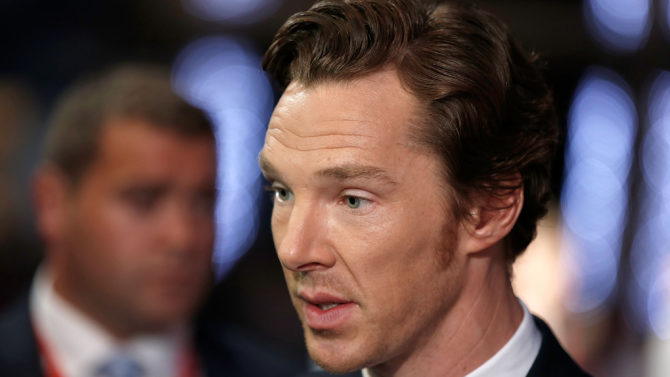 Benedict Cumberbatch dio un apasionado discurso sobre la crisis de los refugiados sirios en Europa. El actor se encontraba presentando Hamlet de Shakespeare en Londres, y aprovechó el final de esta clásica obra de teatro para hacer referencia a esta problemática social.

Según el diario The Telegraph el actor dijo: "A la mie&*da los políticos", y criticó al gobierno inglés por no encontrar más soluciones para este grave problema que afecta a miles de familias Sirias que han debido abandonar su hogar a causa de la guerra de ese país.
"Madres, padres, hijos, hijas están dejando su casa por los horrores inimaginables de la guerra", sentenció el actor de Sherlock a los asistentes para crear conciencia y pedir donaciones para la causa Save the Children.
"Nadie deja el hogar a menos que su hogar sea la boca de un tiburón", dijo Cumberbatch a los asistentes, repitiendo los versos de Warsan Shire tal como lo hizo en un video hace pocas semanas donde pide ayuda para los refugiados que han debido dejar su país debido a los problemas políticos.
Acá puedes ver un video de uno de los discursos del actor: