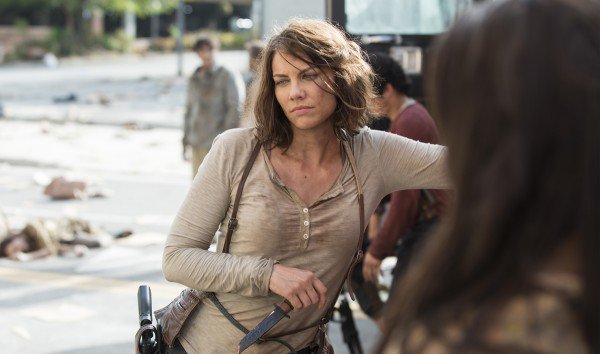 Lauren Cohan de The Walking Dead interpretará a la madre de Bruce Wayne en Batman v. Superman: Dawn of Justice. La actriz compartirá escenas con Jeffrey Dean Morgan, quien le dará vida el padre de este millonario.

Dawn of Justice está protagonizada por Henry Cavill (Superman), Ben Affleck (Batman) y Jesse Eisenberg, quien encarna a Lex Luthor, el villano de la historia.
Esta película de acción dirigida por Zack Snyder documentará la batalla que surge entre Clark Kent y Bruce Wayne como consecuencia del deterioro de la ciudad causado por el crimen y la violencia.

Los actores que completan el elenco estelar son Amy Adams, Laurence Fishburne y Diane Lane, quienes al igual que Cavill, fueron parte de Man of Steel (2013).
Esta no será la última vez que veas a Cohan y a Morgan juntos. El actor recientemente se unió al elenco de The Walking Dead como Negan, un villano que le hará la vida imposible a los protagonistas. Por si fuera poco, la actriz también protagoniza The Boy, película de terror que se estrenó en Estados Unidos el viernes 22 de enero.
Esta artista no para pues también formará parte del elenco de la película biográfica sobre el rapero Tupac Shakur, titulada All Eyez on Me, que saldrá en noviembre.
Batman v Superman: Dawn of Justice se estrena el 25 de marzo de 2016.