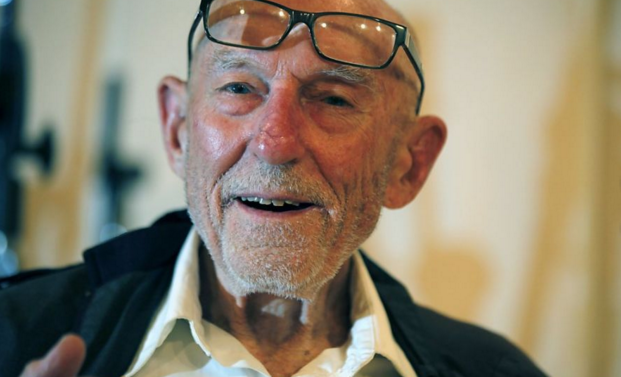 Erik Bauersfeld, de 93 años de edad, actor encargado de prestar su voz para darle vida al Almirante Ackbar en la saga de Star Wars, falleció el domingo 3 de abril en su casa ubicada en Berkeley, California. No fue hasta el día de hoy que su manager, Derek Maki, hizo pública la noticia.
Bauersfeld falleció de causas naturales, así lo hizo saber un comunicado de prensa publicado por Coolwaters Productions.
El intérprete convirtió la frase "¡Es una trampa!", ("It's a trap" en inglés), en una de las más memorables de la famosa saga de ciencia ficción:
Bauersfeld trabajó en la radio durante gran parte de su vida y, según la agencia de noticias The Associate Press, se topó con la oportunidad de formar parte de Star Wars mientras trabajaba en un proyecto radiofónico para la compañía Lucasfilm, que sirve como casa productora de la franquicia. Fue en ese momento que el locutor terminó prestando su voz tanto para el Almirante Ackbar, como también para el mayordomo de Jabba the Hut, Bib Fortuna, en Return of the Jedi (1983).
El personaje del Almirante Ackbar también apareció en la más reciente película de la serie, The Force Awakens, filme que rompió récords de taquilla.