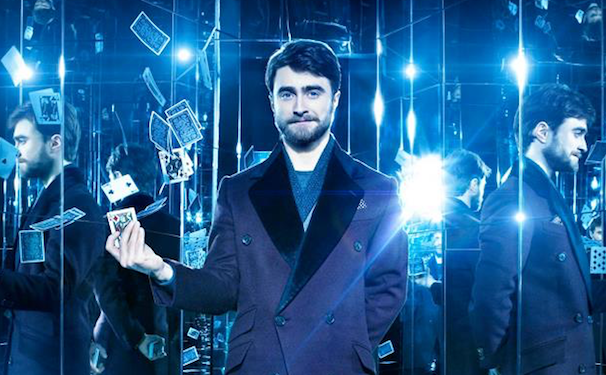 Este jueves, 5 de mayo, la compañía cinematográfica Lionsgate reveló un nuevo tráiler de Now You See Me: The Second Act, cinta que sirve como secuela de la exitosa película Now You See Me, la cual fue estrenada en 2013.
Con un poco más de un minuto de duración, el avance de este proyecto sobre magia e ilusión presenta nuevos trucos como, por ejemplo, el lograr detener la lluvia.
Esta nueva película toma lugar un año después de los acontecimientos de la primera entrega, y el tráiler deja ver detalles de ciertos hechos que unen las dos películas.
La segunda parte que llega con nuevo director (Jon M. Chu), contará con parte del reparto original: Mark Ruffalo, Morgan Freeman, Jesse Eisenberg, Woody Harrelson, Michael Caine, Dave Franco y Henry Lloyd-Hughes.
Se unen al elenco Lizzy Caplan y Daniel Radcliffe. Este último le dará vida al personaje de un magnate de la tecnología que pondrá a prueba las habilidades de "los cuatro jinetes" en un reto que nunca antes han enfrentado. Now You See Me: The Second Act está pautada a llegar a los cines de Estados Unidos el 10 de junio de este año. Aunque la cinta aun no se ha estrenado, ya se está pensando en la tercera entrega de la saga.