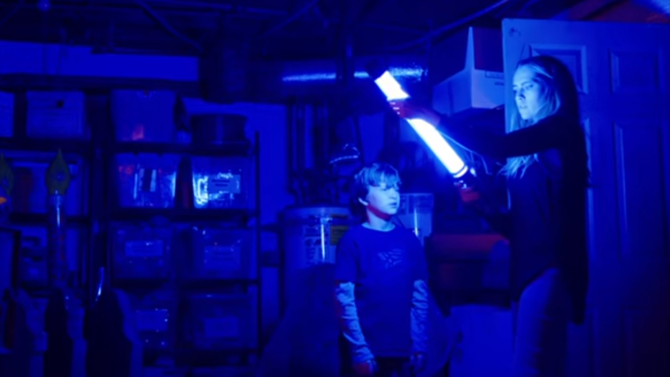 El estudio cinematográfico New Line Cinema estrenó este sábado el primer tráiler de su nueva cinta de terror, titulada Lights Out. Esta película fue dirigida por David F. Sandberg y contó con la producción de James Wan, quien ha sido responsable de numerosos hits de horror como Saw y The Conjuring.
Lights Out se enfoca en la vida de una mujer (interpretada por la actriz Teresa Palmer), que está siendo acechada por un espíritu maligno. Como si esto no fuese lo suficientemente malo, éste únicamente aparece cuando las luces se apagan, alimentando uno de los miedos más primitivos del ser humano: la oscuridad.
A continuación puedes ver el tráiler de este proyecto:
Eric Heisserer estuvo encargado del guión de esta nueva cinta. Este escritor ha sido responsable del libreto de varios éxitos de taquilla, tales como Final Destination 5, y los remakes de los clásicos The Thing y A Nightmare on Elm Street. Los actores Gabriel Bateman, Alexander DiPersia, Billy Burke y Maria Bello también forman parte del elenco del filme.
¿Qué te pareció este primer vistazo a la nueva cinta Lights Out?