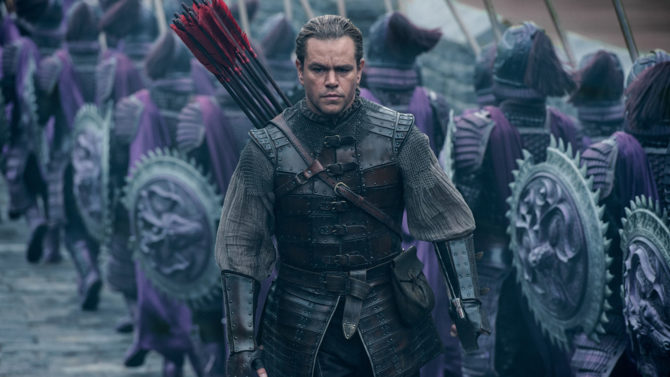 Variey Latino presenta de manera exclusiva el segundo tráiler oficial de The Great Wall, la esperada película protagonizada por Matt Damon y Pedro Pascal.
Esta emocionante cinta de fantasía y acción se enfoca en los misterios que giran alrededor de la Gran Muralla China, una de las maravillas del mundo. En la película, Damon forma parte de un grupo de guerreros que deberá defender la muralla de un ejército de monstruosas criaturas mitológicas.
"¿Qué es lo ellos buscan?", se escucha al actor de la saga Jason Bourne preguntarse en este impactante avance promocional que promote llevarte al borde de tu asiento.
El filme está dirigido por Zhang Yimou, y representa el primer trabajo cinematográfico en inglés del cineasta. Carlo Bernard y Doug Miro fueron los responsables de escribir el guión de este nuevo filme de ciencia ficción.
Willem Dafoe, Andy Lau, Zhang Hanyu, Jing Tian, Junkai Wang y Eddie Peng también forman parte del elenco de esta nueva mega-producción que llega de la mano de Legendary Pictures y Universal Pictures.
The Great Wall llegará a los cines de Estados Unidos el próximo 17 de febrero de 2017.
¿Qué te pareció este nuevo tráiler oficial?