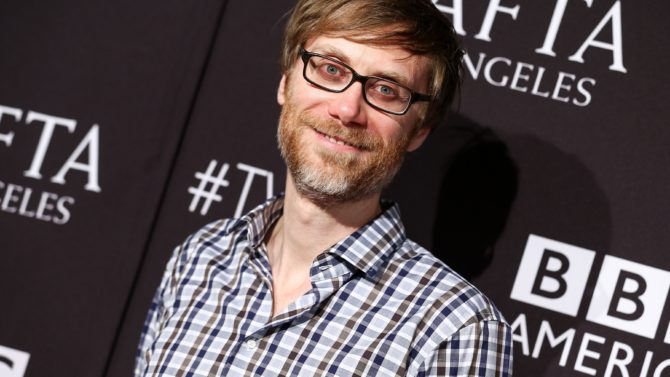 El actor británico Stephen Merchant se une oficialmente al elenco de la esperada cinta Wolverine 3, junto a Hugh Jackman y Patrick Stewart. Así lo reportó Deadline este 27 de abril.
Esta película comenzará a rodarse en mayo, con James Mangold en la dirección y David James Kelly a cargo del guión. Wolverine 3 tendrá un lugar especial en los corazones de los fans de esta franquicia, pues marcará la aparición final de Jackman en este legendario rol.
Merchant, junto a Ricky Gervais, creó la exitosa serie británica The Office. Este comediante también trabajó en The Ricky Gervais Show y en el sitcom Life's Too Short, estrenado en 2011. Asimismo, el actor y escritor creó la serie de comedia Hello Ladies, transmitida por HBO en 2013.
X- Men Origins: Wolverine, dirigida por Gavin Hood, fue la cuarta película en la franquicia de los X-Men y logró recaudar $375 millones de manera global en 2009. Cuatro años más tarde, Mangold dirigió The Wolverine, cinta que recaudó $415 millones en todo el mundo. Esta nueva película marcará la décima entrega perteneciente a la saga de estos aguerridos mutantes.
Wolverine 3 llegará a los cines estadounidenses en marzo de 2017. Richard E. Grant y Boyd Holbrook también formarán parte del elenco.