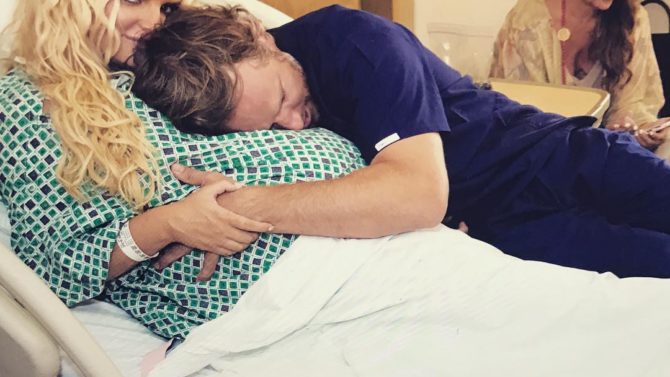 Jessica Simpson quiso compartir con sus seguidores un lindo momento familiar.
A través de su cuenta oficial de Instagram, la cantante y actriz publicó una fotografía, directo del baúl de los recuerdos. En la imagen, tomada en junio de 2013, aparece Eric Johnson, esposo de Simpson, abrazando el vientre de su mujer momentos antes de dar a luz a su hijo Ace Knute.
"Ace siendo abrazado por su papá #aceknute", escribió la intérprete de 36 años en la red social.
Simpson y el ex jugador de la NFL contrajeron nupcias en 2014. Juntos, también son padres de una niña llamada Maxwell Drew, de 4 años, nacida en mayo de 2012. Previamente, la actriz estuvo casada con el cantante Nick Lachey.
La estrella del reboot de The Dukes of Hazzard recientemente lanzó su nuevo colección de juguetes para niños en colaboración con Babies "R" Us.