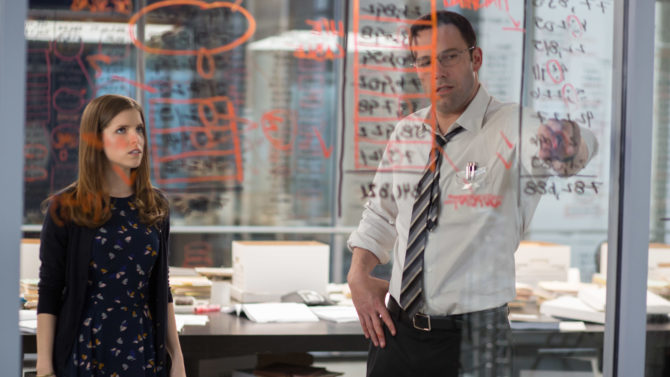 La película protagonizada por Ben Affleck, The Accountant, dominó la taquilla del fin de semana de su estreno, con US$24.7 millones.
De acuerdo al reporte de Box Office Mojo, el filme de los estudios Warner Bros. obtuvo en tres días un total de US$24.715 millones a nivel nacional, donde fue estrenado en 3,222 salas de cine.
El monto en la taquilla de The Accountant superó las expectativas de la industria que estaban anticipando un debut de entre  US$15-20 millones.
Mientras que su recaudación es similar al fin de semana anterior donde The Girl on the Train abrió con U$24.5 millones, una gran diferencia es la respuesta del público, que vio a la película de Ben Affleck ganar una "A-" en Cinema Score comparada con la "B-" que recibió el filme protagonizado por Emily Blunt.
Ninguna de las dos películas estuvo muy bien a los ojos de las críticas, como el contador de RottenTomatoes para The Accountant que marcó un 51% y el de The Girl on the Train un 43%, pero la nota "A-" de CinemaScore sugiere que a la primera le podría ir mejor el próximo fin de semana, comparado con la caída del 51.2% que experimentó la segunda este fin de semana.
VER TAMBIÉN Michael Bay confirma la actuación de John Goodman en 'Transformers: The Last Knight'
En segundo lugar de la taquilla de este fin de semana se encuentra la película Kevin Hart: What Now? que se estrenó en 2,567 salas de cine y recaudó unos US$11.98 millones, siendo el mayor debut para una película de stand-up.
El filme del comediante Kevin Hart no solo fue un ? was éxito en la taquilla sino que también recibió buenas críticas (78% en RottenTomatoes).
The Accountant, protagonizada por Affleck y Anna Kendrick, cuenta la historia de un hombre que tiene cierto grado de autismo que trabaja como contador en una pequeña compañía. Sin embargo, al mismo tiempo se dedica a manejar las cuentas de varias organizaciones criminales. La historia se complica cuando una división anticriminal del Departamento del Tesoro comienza a investigar a sus clientes.