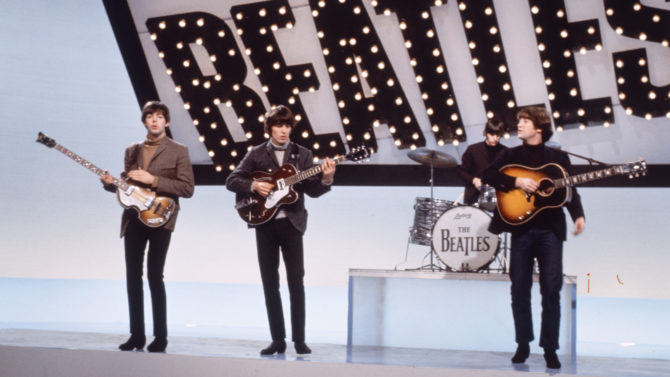 ¡Hoy es un buen día! El director ganador del premio Oscar, Ron Howard, reveló este lunes 20 de junio el primer tráiler del documental Eight Days a Week: The Touring Years, el cual se enfoca en una de las bandas musicales más revolucionarias de todos los tiempos: The Beatles.
Según diferentes medios, este largometraje se centra en la presentaciones en vivo de la banda de Liverpool, Inglaterra, entren los años 1962 y 1966. Eight Days a Week: The Touring Years incluirá material inédito de los backstage y videos remasterizados.
VER TAMBIÉN: Paul McCartney regresa a la realidad virtual en nuevo documental: 'Pure McCartney VR'
Como si fuera poco, esta producción cuenta con testimonios de los ex Beatles que aún viven, Paul McCartney y Ringo Starr, y de la viuda de John Lennon, Yoko Ono. Lennon falleció en 1980 y George Harrison en 2001.
"Éramos niños… Estábamos bastantes asustados", se escucha decir a McCartney durante este primer vistazo del documental.
VER TAMBIÉN: Paul McCartney dice que Kanye West es un loco que inspira
El documental de la legendaria agrupación está pautado a llegar a los cines de Estados Unidos el 16 de septiembre de este año. Sin embargo, el próximo día comenzará a formar parte de la programación de Hulu.