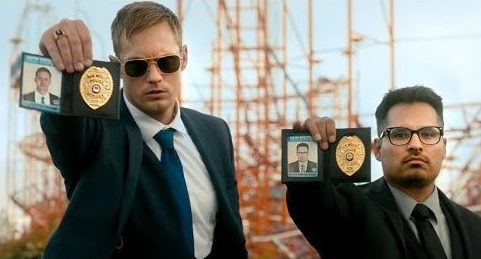 Este 12 de agosto fue revelado un nuevo tráiler para la cinta War on Everyone, protagonizada por los actores Alexander Skarsgård y Michael Peña.
En esta comedia negra dirigida por el británico John Michael McDonagh (The Guard, Calvary), Skarsgård y Peña interpretan a un par de corruptos polícias de Albuquerque, Nuevo México. Chantajear y golpear criminales es cosa de todos los días, pero todo cambia cuando intentan jugarle sucio a alguien que podría resultar ser más peligroso que ellos (interpretado por el actor británico Theo James).
A continuación puedes ver el tráiler de War on Everyone:
La cinta cuenta con las actuacciones de Tessa Thompson, Malcolm Barrett, Caleb Landry Jones, Paul Reiser, Stephanie Sigman y David Wilmot.
Peña recientemente participó en las películas Ant-Man y The Martian, mientras que Skarsgård protagonizó el filme The Legend of Tarzan.
War on Everyone será estrenada el 7 de octubre en el Reino Unido. Hasta los momentos no ha sido anunciada la fecha de estreno en los Estados Unidos.