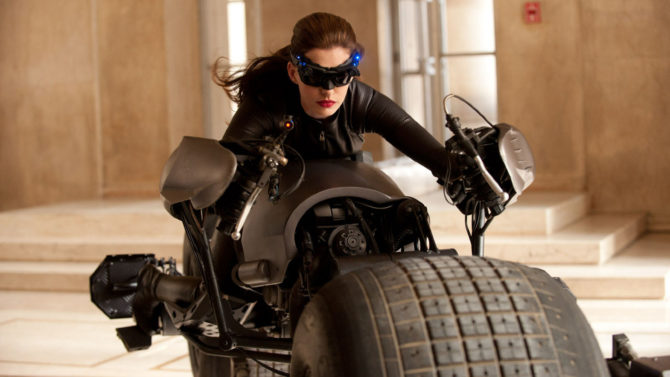 Anne Hathaway aseguró en entrevista para Variety que le encantaría volverse a poner el traje de cuero de Catwoman, si se produjera un spin-off basado en el personaje de DC Cómics.
Hathaway, quien se encuentra promocionando su película Colossal en el Festival de Cine de Toronto, aseguró que se divirtió mucho interpretando a Gatúbela, como se le conoce en español, y que le encantaría retomar el personaje.
"Amé ese personaje y me divertí mucho interpretándola", aseguró. "No estoy segura cómo funcionaría porque pienso que el capítulo de la historia de Batman de Chris Nolan ya terminó y soy parte de él, pero amo el universo DC y sería divertido hacer un viaje de regreso".
La ganadora del Oscar aseguró que no sentiría celos si el personaje le es dado a otra actriz, en caso de haber otra película en la que aparezca, ya que ella también lo recibió de otras artistas como Halle Berry y Michelle Pfeiffer.
"Hace parte del territorio cuando lo aceptas y lo recibes de la última Catwoman. Halle y Michelle me mostraron mucha generosidad, así que haría lo mismo la próxima vez también".
La artista de 33 años interpretó a Catwoman en The Dark Knight Rises, la cinta con la que se cerró la trilogía de películas de Batman dirigidas por Chris Nolan. Warner Bros inició un nuevo capítulo en sus películas de DC Comics en el 2013 con Man of Steel, que continuó este año con Batman v. Superman. Se espera que realicen una película de Batman que será protagonizada por Ben Affleck.