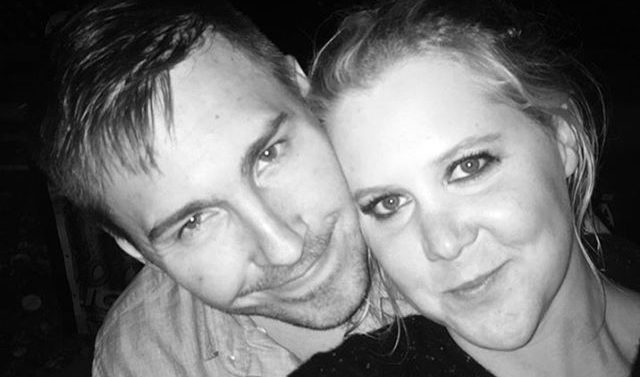 Para Amy Schumer, Ben Hanisch es el amor de su vida. Así lo dejó saber a través de su cuenta de Instagram.
Con motivo de su primer aniversario como novios, la comediante de 35 años publicó una foto de su media naranja. "Hoy hace un año conocí al amor de mi vida. Feliz aniversario", escribió Schumer en la red social.
Hanisch no se quedó atrás y también compartió una linda fotografía en blanco y negro en la que aparece junto a la creadora de Inside Amy Schumer.
"Hace un año conocí al amor de mi vida. Ninguno de los dos estaba buscando una relación en ese momento, pero algo se sintió correcto desde la primera noche que nos conocimos. Terminamos pasando seis días juntos, uno tras otro. Esta foto fue tomada en Nueva Orleans y fue en la noche que supe que quería pasar el resto de mi vida con ella", escribió Hanisch en su mensaje.
Esta pareja se conoció gracias a una aplicación de parejas online. En su libro, titulado The Girl with The Lower Back Tattoo, Schumer habla acerca de cómo fue su primer encuentro.