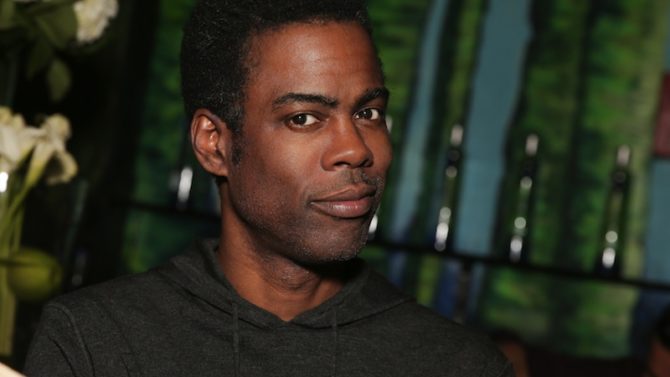 Chris Rock dijo que la única razón por la que lo escogieron para ser el animador de la edición número ochenta y ocho de los premios Oscar se debe a que Ellen DeGeneres no quiso hacerlo.
En una entrevista con The Hollywood Reporter, el comediante, quien llega al escenario de los premios de La Academia de las Artes y las Ciencias Cinematográficas por segunda vez (Rock fungió como animador en el año 2005), expresó que Steve Martin y Ellen DeGeneres son clásicos ejemplos de lo que es ser un comediante. "Cuando Steve Martin quiere ser gracioso, es lo más gracioso que un ser humano puede llegar a ser… Ah, y no nos confundamos: La única razón por la que estoy aquí es por que Ellen dijo que no", expresó. Martin sirvió como host en el año 2003, mientras que la anfitriona de The Ellen DeGenere Show lo hizo en 2014.
El comediante agregó que originalmente lo que quería hacer era ser el presentador de alguno de los galardones. "Le dije a mi agente que quería presentar, porque es lo más fácil de hacer. ¿Qué mejor que presentar ? Entras, haces algo divertido y sales", sentenció.
La ceremonia de los premios Oscar se celebrará el domingo 28 de febrero a las 8:30 p.m. (ET) y será transmitida a través de la cadena ABC.