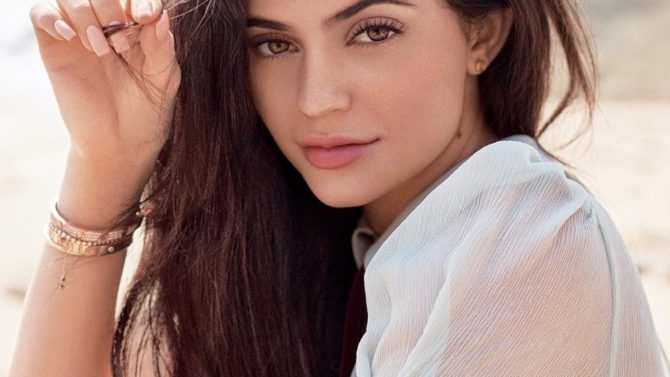 Luego de participar en doce temporadas del reality Keeping Up With the Kardashians, Kylie Jenner aseguró en una entrevista para la revista Allure que no recuerda cómo era su vida antes de ser famosa, razón por la cual aprecia más la verdadera felicidad.
VER TAMBIÉN Kylie Jenner publica foto luciendo un misterioso anillo en su mano izquierda
Kylie posó para la portada de la edición del mes de agosto de la publicación, en donde luce muy juvenil y natural, con un maquillaje tenue que acentúa sus ojos y su abundante cabellera oscura.
En el artículo, la menor del clan Kardashian/Jenner aseguró que a diferencia de otras personas en busca de la fama y la fortuna, su idea de ser feliz es mucho más simple. "No recuerdo no ser famosa. Así que puedo apreciar lo que significa la verdadera felicidad", señaló. "Un nuevo auto, eso no es felicidad real. Eso dura un mes, es felicidad a corto plazo. La felicidad es compartir con tus amigos", explicó.
VER TAMBIÉN Kylie Jenner, un genio del marketing moderno [OPINIÓN]
La creadora de la exitosa colección de labiales que lleva su mismo nombre también indicó que a pesar de aparecer constantemente en los medios y ser una de las personas con más seguidores en las redes sociales, jamás se muestra tal y como es.
"En Snapchat le muestro a la gente lo que pienso que quiere ver. Esa no soy yo. Es una imagen que proyecto, una marca", confesó. "Usualmente no muestro mi verdadera personalidad porque cuando te abres a los demás hay más posibilidades de que la gente diga cosas sobre ti", sentenció.