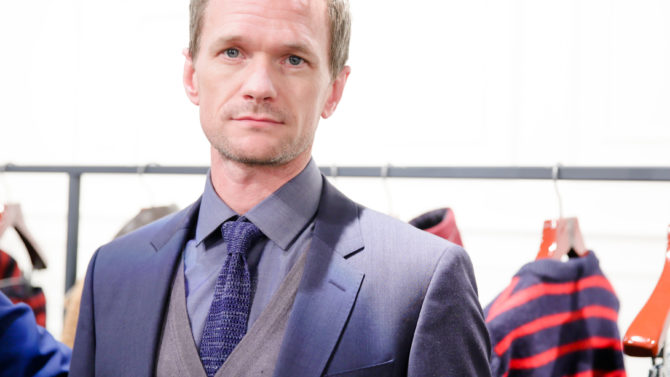 Netflix ya está trabajando en una nueva adaptación de A Series of Unfortunate Events, show que se basa en la famosa saga literaria de 13 libros escrita por Lemony Snicket -cuyo nombre real es Daniel Handler-, que estará protagonizada en esta oportunidad por el actor Neil Patrick Harris en el papel del malvado Count Olaf. El intérprete fue fotografiado por el portal Vancity Buzz en Vancouver, Canadá, lugar donde se está llevando a cabo el rodaje de este proyecto, y esta es una de las imágenes donde se le puede ver en personaje.
La historia de este show gira en torno a tres huerfanitos, Violet, Klaus y Sunny Baudelaire, quienes son adoptados por su tío, Count Olaf, quien tiene un plan maléfico para apoderarse de la gran herencia que los padres de estos chicos les dejaron antes de morir en un incendio.
La adaptación de Netflix de esta historia tendrá 13 episodios. Barry Sonnenfeld será el encargado de dirigir la serie y también sirve como productor ejecutivo de este nuevo proyecto del popular servicio de streaming.
VER TAMBIÉN Este es el elenco protagónico de 'A Series of Unfortunate Events' de Netflix
La última vez que esta serie de cuentos cobró vida en formato audiovisual fue en 2004 en una cinta dirigida por Brad Silberling y protagonizada por Jim Carrey, en el papel del malvado Count Olaf, cuyas visuales estaban inspiradas en el estilo creado por el expresionismo francés. Se espera que la versión de Netflix de A Series of Unfortunate Events se estrene este año.