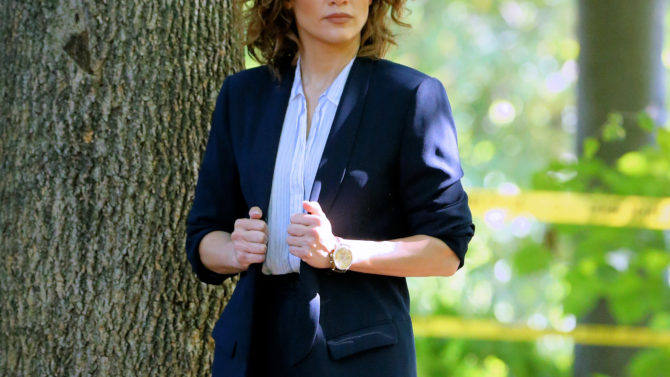 Cada publicación que Jennifer López saca en sus redes sociales es noticia. Esta vez, la 'diva del Bronx' subió en su cuenta de Instagram una foto en la que se le ve un morado en el ojo.
VER TAMBIÉN Derek Hough y Ne-Yo se unen a Jennifer López como jueces de 'World of Dance'
Acompañada de una corta frase, diciendo "a veces el trabajo puede ser duro, jajaja, ojo morado, sufriendo por tu arte, deberías ver al otro tipo, solo es broma, nadie me golpeó, soy pacifista no peleador, también soy peleadora, no me puedes poner en una caja y ya, suficiente de hashtags".
Entendemos que este moretón fue producto de su trabajo en Shades of Blue, en donde López interpreta a la detective Harlee Santos, en la serie policial de NBC.
A propósito del abuso, López escribió en su libro "True Love", "nunca he tenido un ojo morado o un labio reventado, pero me he sentido abusada de una forma u otra: mentalmente, emocionalmente, verbalmente".
Aunque no da detalles de cuál de sus previas relaciones la hizo sentirse de esa forma si dice que uno tiene el control de la situación.
RELACIONADO Jennifer López baila sensual en video de Instagram
"Cuando las cosas no estan funcionando, cuando no te tratan de la forma en que quieres, tienes que mirarlo y pensar que no es la culpa de nadie sino tuya. Tienes que tomar el control y establecer tus propios límites. Tienes el poder de cambiarlo", comentó JLo a People en una entrevista del 2014.