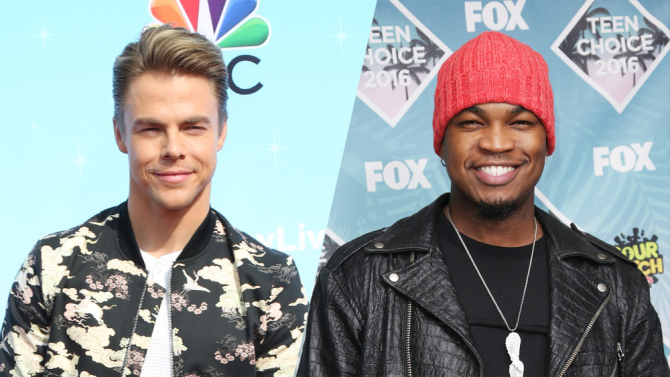 Derek Hough y Ne-Yo serán jueces en el nuevo reality de baile World of Dance de NBC junto a Jennifer López, según Variety.
RELACIONADO Jennifer López será jueza en el reality show 'World of Dance'
La competencia tendrá diez episodios y según NBC, se trata de una serie incomparable, donde habrá desde bailes en solo, compitiendo con duos y grupos en diferentes géneros de baile como hip hop, ballet, tap, break dance, stomping y much más. El ganador recibirá un premio de un millón de dólares.
López es además la productora ejecutiva a través de Nuyorican Productions, quien estará produciendo junto a Universal Television Alternative Studio. El programa está hecho en asociación con la prestigiosa marca 'World of Dance'.
Hough es conocido por ser uno de los bailarines de Dancing With the Stars en ABC. Además, el ganador del Emmy estará en el musical de navidad de la cadena NBC, Hairspray Live!, que se transmitirá el 7 de diciembre.
Ne-Yo es un cantante, compositor, actor, bailarín y ganador del Grammy, y participó en el especial de navidad de NBC el año pasado como el hombre de hojalata en The Wiz Live!.
VER TAMBIÉN Jennifer López baila sensual en video de Instagram
"Jennifer, Derek y Ne-Yo son tres de los bailarines más cotizados de sus generaciones, y su increíble visión desde el punto de vista de jueces será a la vez inspiradora y totalmente constructiva para el nivel de bailarines que compiten en el programa", comentó Meredith Ahr, presidente de Universal Television Alternative Studio.
Aún no se conoce la fecha de lanzamiento del reality.