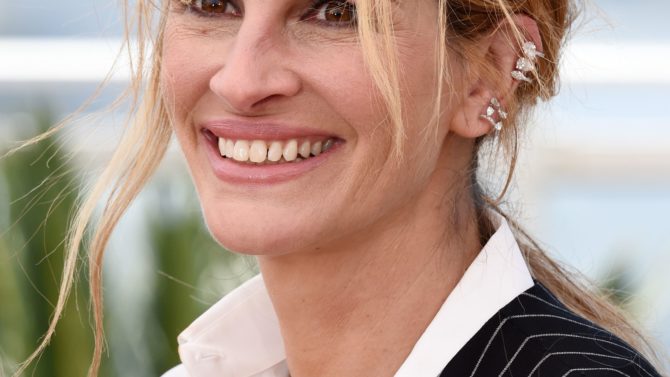 Julia Roberts acumulará un premio más en su carrera cuando sea reconocida como 'Women of the Decade', (Mujer de la Década, en español) durante la décima entrega de los Guys Choice Awards de Spike TV, que se transmitirán el próximo 9 de junio.
VER TAMBIÉN Julia Roberts recibió millonario salario por 4 días de trabajo en 'Mother's Day'
El título de Mujer de la Década es más una referencia al tiempo que los premios llevan concediéndose desde que iniciara en 2007.  En el pasado, los premios han honrado el rol de los ganadores en un periodo de un año pero dado que es el décimo show, los organizadores de los Guys Choice Awards han decidido ofrecer una mirada más amplia y revisar las últimas dos décadas.
Junto a la actriz de Money Monster, los amigos del bromance más famoso de Hollywood, Ben Affleck y Matt Damon, también recibirán un galardón que los reconoce como 'Guys of the Decade'  (Chicos de la Década, en español).
VER TAMBIÉN Donald Trump y su manía de atacar a las mujeres [Opinión]
Además, el exbaloncestista Kobe Bryant será reconocido como el Atleta de la Década; a la actriz Anna Kendrick le será entregado el premio 'Hot & Funny', mientras que la modelo Gigi Hadid recibirá un premio que la reconoce como 'Our New Girlfriend'.
La carrera de Roberts es memorable e incluye notables actuaciones en filmes como Pretty Woman, Erin Brockovich o Notting Hill que debutaron en la gran pantalla en los años 90 o a principios del 2000.