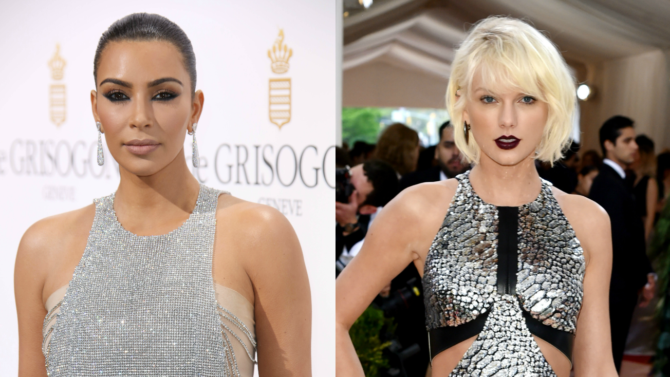 Ya nos quedó claro que Kim Kardashian defiende a su esposo Kanye West con uñas y dientes.
Y es que hace unos meses, cuando el rapero lanzó el álbum The Life of Pablo, la discusión entre él y Taylor Swift se volvió a encender porque en la canción "Famous" dice: "Siento que Taylor y yo aún podríamos tener sexo. ¿Por qué? Yo hice famosa a esa perra". La rubia se quejó y Kanye tuvo que dar una que otra explicación. La cuestión había terminado ahí..hasta esta semana.
Resulta que Kardashian brindó una entrevista a la revista GQ, donde argumentó que Swift mintió al decir que la canción la tomó por sorpresa ya que "ella aprobó eso totalmente".
Además añadió: "Ella sí sabía que eso estaba por salir. De pronto quiso actuar como si no lo supiese. Lo juro, mi esposo recibe tanta mi**da por cosas… Cuando en realidad, él hizo todo el protocolo correcto e incluso llamó para pedir aprobación".
VER TAMBIÉN Kim Kardashian, desnuda en la portada de 'GQ' [FOTOS]
Luego de que se publicaran las declaraciones de Kim, los representantes de Taylor dijeron a la misma revista: "Taylor no le guarda ningún tipo de rencor a Kim Kardashian, ya que ella reconoce la presión bajo la cual Kim debe estar, y solo repite lo que Kanye le dice. Aún así, eso no cambia el hecho de que la mayoría de las expresiones de Kim son incorrectas".