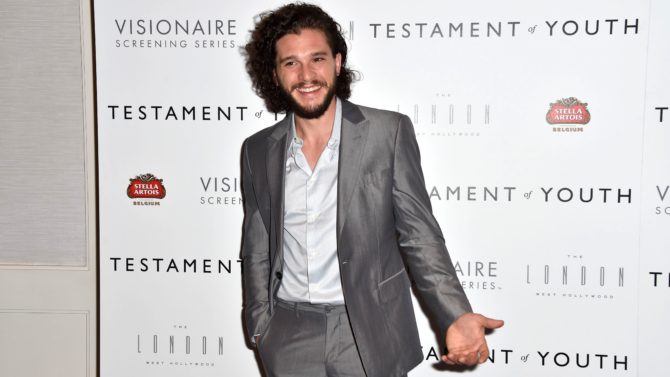 [Nota: La siguiente nota está llena de spoilers, si no has llegado a la temporada número 6 de Game of Thrones deten tu lectura ahora mismo]
Kit Harington estuvo en una posición bastante incómoda por meses, luego del final de la quinta temporada de Game Of Thrones, donde su personaje, Jon Snow, fue atacado de forma muy violenta, lo que hizo que todos los fanáticos del show pensaran que este era su fin. El actor se vio obligado a mentir en los meses posteriores a este suceso para mantener en secreto el destino de Snow.
Ahora que se reveló que el personaje está vivito y coleando, Harington pudo por fin decir libremente lo que sintió todos estos meses: "Lo siento", son las palabras que dice el actor en un video para Entertainment Weekly, "Quiero decir que siento haber mentido", añade el actor quien explica que toda esta situación solo le hizo confirmar lo mucho que le afectaba la "muerte" de este personaje a los televidentes del show de HBO. "Me alegré cuando vi que la gente estaba molesta porque el personaje había muerto, mi mayor miedo era precisamente que su deceso no importara o que la reacción hubiese sido, 'Ok, Jon Snow está muerto', pero al parecer esto no fue tomado a la ligera, lo que significa que hay algo que estoy haciendo, o que el seriado está haciendo, correctamente.
¿Y tú, estás feliz con el regreso de Snow a Game of Thrones?