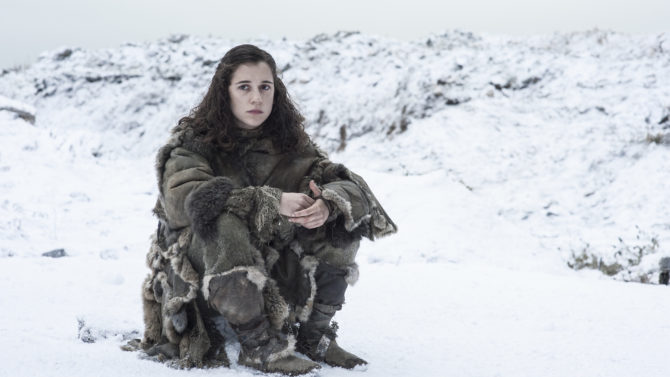 La cadena HBO reveló este miércoles seis fotos del segundo episodio de la sexta temporada de Game of Thrones. El nuevo episodio se estrenará el domingo, 1ro de mayo, e incluye el regreso de algunos personajes.
Gracias a estas imágenes sabemos que Meera Reed (Ellie Kendrick) regresa a la exitosa serie, así como Yara Greyjoy (Gemma Whelan), y su padre Balon Greyjoy (Patrick Malahide).
El estreno de la sexta temporada de la serie tuvo 10.7 millones de espectadores, según publica CNN. El portal de noticias añade que esta cifra suma a los 7.94 millones de televidentes que sintonizaron la transmisión el domingo pasado, a los espectadores que sintonizaron las dos repeticiones del estreno, y a quienes vieron la transmisión a través de HBO Go o HBO Now en las primeras 24 horas.
Game of Thrones es una de las series más costosas en la historia de la televisión. La primera temporada costó 60 millones de dólares, pero el presupuesto ha ido aumentando conforme avanza la serie. La segunda temporada tenía un presupuesto de 70 millones, mientras que esta sexta temporada contó con más de 100 millones de dólares.
La producción de esta aventura medieval está basada en la serie de novelas realizadas por el escritor George R. R. Martin y cuenta con la participación de Emilia Clarke, Kit Harington, Lena Headey y Maise Williams, entre otros.