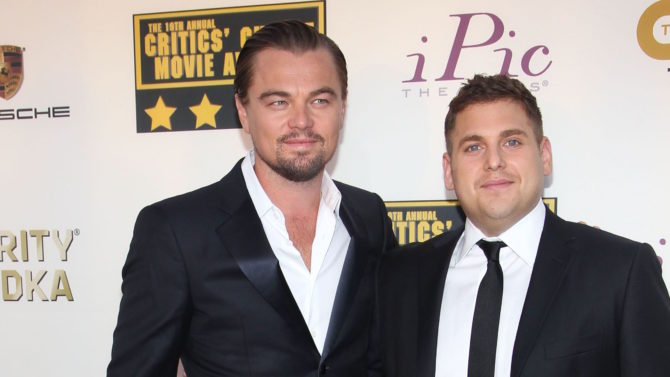 ¡Bromance a la vista!
Leonardo DiCaprio y Jonah Hill compartieron la pantalla grande cuando filmaron la exitosa película The Wolf of Wall Street, y parece ser que, desde entonces, son muy buenos amigos.
Este martes se publicó un video en el que se ve al ganador del Óscar corriendo hacia Jonah Hill mientras le toma fotos como si fuera un fanático. Según The Huffington Post, Leo le jugó la broma al actor cuando se lo encontró en el área de West Village en Nueva York. DiCaprio acababa de salir de una comer con unos amigos en un restaurante cercano.