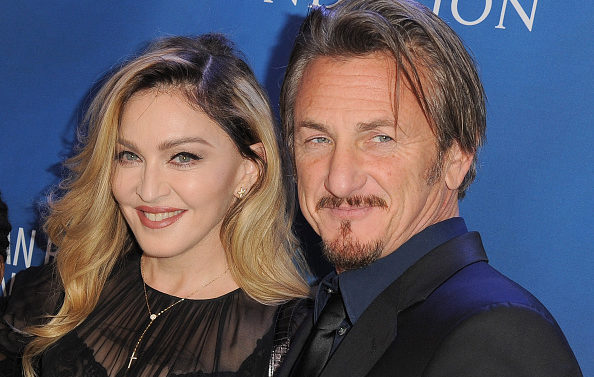 Madonna hizo una aparición especial en el evento de recaudación de su ex esposo, Sean Penn, celebrado este sábado 9 de enero en Beverly Hills. Estos dos famosos llegaron juntos y tomados de mano a la gala de caridad, que lleva por nombre Sean Penn & Friends: Help Haiti Home.
La Reina del Pop tomó el podio para dedicarles unas palabras a Penn, con quien estuvo casada durante 4 años. La pareja contrajo matrimonio en 1985 y esta unión resultó en una tumultuosa relación. "Quiero decirte, Sean, que te amo desde el momento que mis ojos se posaron en ti. Pero desearía que dejaras de fumar cigarrillos", fueron las palabras que sentenció Madonna, de acuerdo a información publicada por Variety.
Así de radiante se veía la ex pareja en la noche del sábado:
La Material Girl también tomo el escenario para interpretar un tema en francés en el ukelele, instrumento que luego se subastó por la suma de 300 mil dólares. Justin Bieber, Patricia Arquette, Jason Segel, Pamela Anderson, Lana Del Rey, Mark Ruffalo, Leonardo DiCaprio y  Tom Petty & the Heartbreakers también asistieron a este evento.
Esta gala se celebró tan sólo horas luego de que la historia de la entrevista para la revista Rolling Stone entre Joaquin "El Chapo" Guzmán y el protagonista de The Gunman fuese revelada a la luz pública, multiplicando las preguntas de la opinión pública. En esta entrevista con el líder del cartel de Sinaloa, también estuvo implicada la actriz Kate del Castillo.