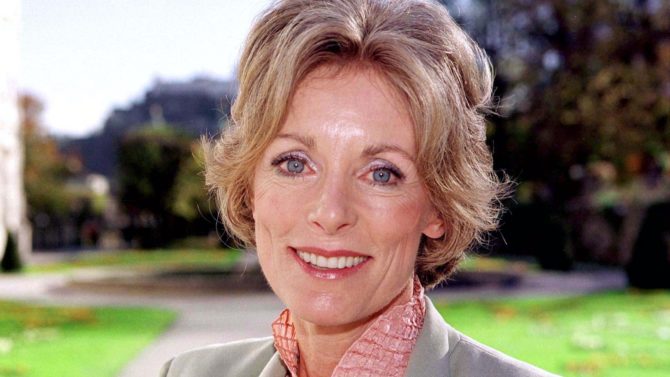 La actriz Charmian Carr, famosa por encarnar a la hija mayor de la numerosa familia Von Trapp en la película The Sound of Music, murió el domingo 18 de septiembre a los 73 años, a causa de una rara forma de demencia.
La noticia de su muerte fue confirmada por la familia de la actriz en su sitio web y por la Organización Rodgers & Hammerstein.
VER TAMBIÉN Los famosos que han muerto en lo que va del 2016
Dos años después del éxito de la película, en 1967, Carr contrajo matrimonio con Jay Allen Brent y se alejó del mundo del entretenimiento para criar a sus dos hijas. Se divorció en 1991.
Comenzó un negocio de diseño interior cuyo cliente más famoso era Michael Jackson, con quien además mantenía una especial amistad, de acuerdo con la familia de la actriz.
"Charmian Carr hizo de la hermana mayor de los Von Trapp, y de alguna manera mantuvo ese rol en la vida real, guiando, animado, apoyando y estando allí para el resto de sus a 'hermanas' y 'hermanos'", dijo Ted Chapin, presidente de la organización.
The Sound of Music, de 1965, fue protagonizada por Julie Andrews, Christopher Plummer y Eleanor Parker. Carr es la primera de los siete actores que interpretaron a los hijos de los Von Trapp en fallecer.
El filme ganó cinco premios Oscar, incluido Mejor película.
En The Sound of Music Carr hizo el papel de la joven Liesl y cantó una de las clásicas e inolvidables canciones de la banda de sonido, "Sixteen Going on Seventeen".