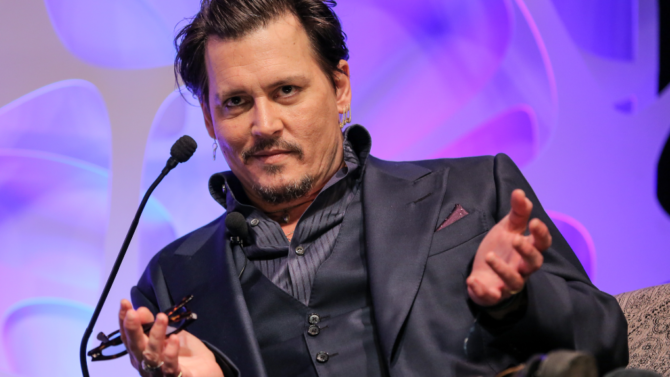 Johnny Depp dice que Donald Trump es un "engreído" [VIDEO]
Durante una charla en la Universidad Estatal de Arizona, Johnny Depp tomó un momento para dejar claro que no es fanático de Donald Trump, actual pre candidato a la presidencia de Estados Unidos.
"Voy a construir un muro en México. Una pared fabulosa y mis billones no van a tener que pagar por ella", dijo de manera burlona el protagonista de la saga de Pirates of The Caribbean. Depp agregó después del comentario que el representante del Partido Republicano era un "engreído" y que era súper creativo en el arte de abusar.
RELACIONADO Famosos que apoyan la candidatura a la presidencia de Donald Trump [FOTOS]
La meta inicial de la charla era disertar sobre la humanidad y sobre la locura con el físico teórico y cosmólogo Lawrence Krauss.
El rechazo de Trump por parte de Depp no es nada sorpresivo. El actor estrenó hace unos días una parodia en el portal Funny or Die donde hace el papel del empresario. Este "documental" de 50 minutos de duración se titula Donald Trump's The Art of the Deal: The Movie y presenta al magnate en un reportaje sobre los secretos y trucos del mundo de los negocios. "[El video] fue una idea loca que, no sé todavía cómo, llegamos a realizar", le dijo a The New York Times Adam McKay, director de cine y fundador de la página web.