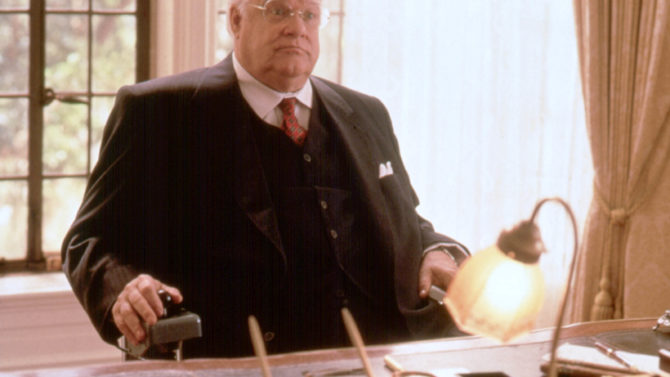 El actor David Huddleston, famoso por darle vida al personaje central en The Big Lebowski, murió a los 85 años de edad de una enfermedad avanzada en el corazón y los riñones.
Su muerte ocurrió el martes 2 de agosto en Santa Fe, Nuevo México y fue confirmada por su esposa Sarah Koeppe, quien estuvo casada con el actor durante 32 años, de acuerdo con Los Angeles Times.
VER TAMBIÉN Muere el meteorólogo Dave Schwartz, a los 63 años
Huddleston trabajó mucho para la cadena NBC y se caracterizaba por hacer grandes personajes, como el que encarnó en The Big Lebowski, de 1998.
Nacido el 17 de septiembre de 1930 en la región de Blue Ridge Mountains, en Vinton, Virginia, y criado en  Villamont, donde comenzó haciendo monólogos en producciones comunitarias. Comenzó sus estudios de actuación en el American Academy of Dramatic Arts, después de servir como mecánico de motores de las aeronaves de la Fuerza Aérea.
Su carrera actoral tiene más de 50 años e incluye obras de teatro en Broadway, televisión y comerciales. Muy recordado por sus papeles en "The Producers" (2005), "Santa Claus: The Movie" (1985) y "Blazing Saddles" (1974), producción de la que una vez dijo que quizás era con la que más se había divertido en un set.
"Las cosas no le importaban, era la gente", dijo su esposa. "Amaba entretener y prefería sentarse y charlar con alguien después de la cena".
Apodado a veces como el Big Lebowski, Koeppe recordó que hasta lo reconocieron así una vez en las calles de Kusadasi, Turquía.
"Lo reconocieron como el Big Lebowski aún cuando no podían hablar en inglés. Nos pidieron que nos quedáramos y dijeron, "cocinaremos para ustedes", recordó.
Que en paz descanse, David Huddleston.