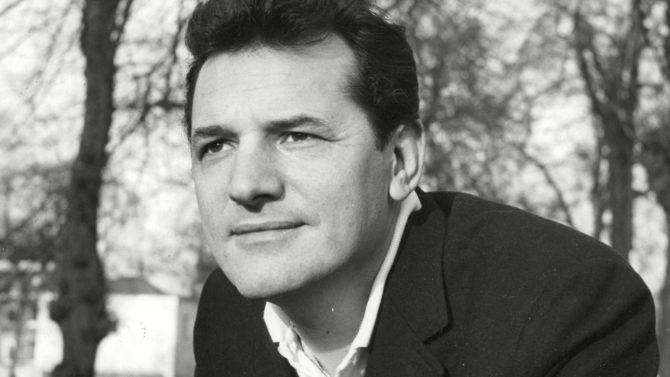 El actor Steven Hill, quien durante años encarnó al fiscal de distrito Adam Schiff en la serie Law & Order, y a Daniel Briggs en Mission: Impossible, murió este martes 23 de agosto en Monsey, Nueva York, a la edad de 94 años.
La noticia de su muerte fue confirmada por su hija Sarah Gobioff al diario The New York Times.
Hill, cuyo verdadero nombre era Solomon Krakowsky, había nacido el 24 de febrero de 1922, en Seattle, de padres inmigrantes rusos judíos. Se graduó de la Universidad de Washington y lo primero que hizo fue mudarse a Chicago para trabajar en una estación de radio.
Actuó en muchas obras de teatro y televisión, hasta que le llegó la gran oportunidad cuando tenía 44 años al ser elegido para el personaje de Daniel Briggs, el líder de la unidad de operaciones encubiertas en la serie Mission: Impossible (1966).  
VER TAMBIÉN Los famosos que han muerto en lo que va del 2016
Pero abandonó tras el fin de la primera temporada, y le allanó el camino al actor Peter Graves, quien la protagonizó durante seis temporadas.
Hill también hizo películas en las décadas de los 80 y 90, como Rich and Famous, Yentl, Garbo Talks, Raw Deal, Legal Eagles, Heartburn, Brighton Beach Memoirs, Running on Empty, White Palace, Billy Bathgate y The Firm.
En 1990 aceptó el papel del fiscal de distrito Adam Schiff en la nueva serie basada en Nueva York, Law & Order, hasta el año 2000.
Durante una entrevista en 1996 con The Washington Post, Dick Wolf, creador de Law & Order, calificó a Hill como "la influencia del Talmud sobre todo el espíritu de la serie" y agregó que "Steven tiene más autoridad moral que cualquier otra persona en cada episodio".
Hill se casó con Selma Stern en 1951, y tuvieron cuatro hijos. Se divorciaron en 1964. Tres años después contrajo matrimonio con Rachel Schenker, con la que tuvo cinco hijos.