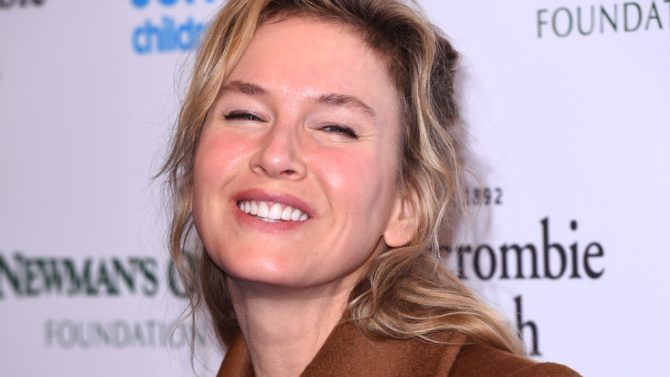 En entrevista con la revista British Vogue para su edición de julio, Renée Zellweger reveló la razón detrás de su larga e inesperada ausencia de Hollywood, la cual la mantuvo alejada de la pantalla grande durante 6 años.
La protagonista de la comedia Bridget Jones's Diary fue una de las actrices más cotizadas a finales de los noventa. Sin embargo, tras su actuación en My Own Love Song, cinta estrenada en 2010, Zellweger desapareció misteriosamente de la industria del cine. Ahora, la intérprete explica que su distanciamiento fue clave para continuar con su carrera como actriz en un futuro.
"Encontré el anonimato, para poder tener intercambios con las personas a un nivel humano, y ser vista y oída, y no ser definida por esta imagen que me precede cuando entro en una habitación", sentenció la actriz a la reconocida publicación. "No se puede ser un buen narrador, si no se tienen experiencias de vida y si no puedes relacionarte con la gente", agregó.
La protagonista del exitoso filme Chicago explicó que no fue nada fácil rechazar tantos papeles, pero que necesitaba tiempo para enfocarse en ella misma. "Como una persona creativa, decirle que no a aquel maravilloso proyecto que sólo se presenta una vez en la vida es difícil. Pero estaba fatigada y no me estaba tomando el tiempo que necesitaba para recuperarme entre proyectos, y esto llegó a afectarme", relató Zellweger, de 47 años.
Pero para la alegría de sus fans, esta actriz estará muy pronto de regreso a la pantalla grande con la esperada película Bridget Jones's Baby, la tercera parte de esta graciosa e inolvidable historia. También, la intérprete actuará en The Whole Truth junto a Keanu Reeves, y en Same Kind of Different as Me, cinta que llegará a los cines en 2017.