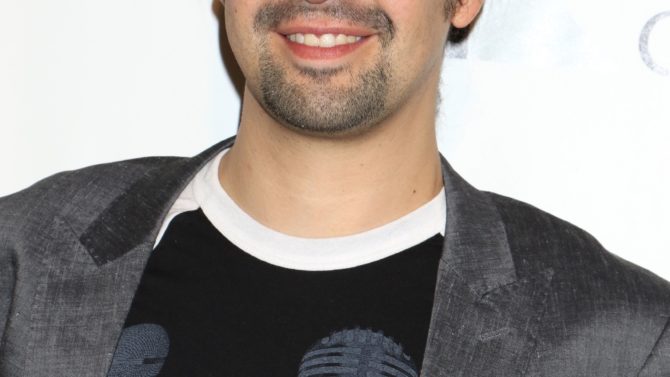 El musical In The Heights, creado por el compositor y dramaturgo puertorriqueño Lin-Manuel Miranda, será llevado a la pantalla grande.
Luego de que este martes se confirmara la fecha de estreno de la nueva versión de la película de Mary Poppins, que Miranda protagonizará junto a Emily Blunt, el artista de 36 años compartió la noticia de la nueva vida que tomará In The Heights, obra que se llevó el premio Tony al Mejor musical en 2008.
"Cuando llueve diluvia. Cuando cae una película caen dos películas. Heights regresa", anunció Lin-Manuel en Twitter. "¡El nuevo guión de Quiara (libretista del musical) está fenomenal!"
In the Heights es un musical con letra y música de Lin-Manuel y libreto de Quiara Alegría Hudes. La historia sigue a un grupo de jóvenes que intentan redefinir su hogar en el gran vecindario de Washington Heights, en Nueva York. La obra, con la que Miranda empezó a cosechar éxitos, incluye géneros musicales como el hip hop, la salsa y el merengue.
VER TAMBIÉN Lin-Manuel Miranda ofrece emotivo discurso en la Universidad de Pennsylvania
En 2011 Universal Pictures contempló la posibilidad de producir la version cinematográfica de In The Heights, pero canceló el proyecto que dirigiría Kenny Ortega, ya que consideraba excesivos los US$37 millones de presupuesto estipulado para la cinta.
Ahora, The Weinstein Co. producirá la película junto a Scott Sanders por unos US$15 millones. Según reporta en exclusiva The Hollywood Reporter, Lin-Manuel también estará a cargo de la producción y la supervisión de la adaptación. Lo que no está claro es si volverá a protagonizar el proyecto. Por su parte, la autora de la obra original será la encargada de firmar el guión de esta historia.
Enhorabuena para el actor, compositor, rapero y escritor, quien no solo continúa arrasando con su obra Hamilton, sino que también empieza a dar pasos firmes en el mundo del cine.