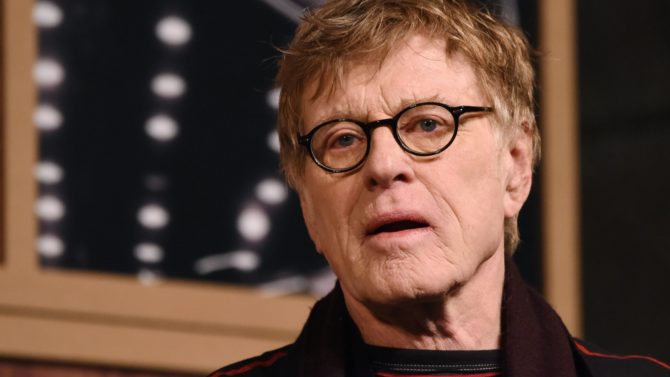 El veterano actor Robert Redford anunció que, cuando termine los dos proyectos en los que está involucrado, se retirará del cine. El cineasta, que cumplió en agosto 80 años, dijo que busca enfocarse en la dirección de películas.
Los comentarios de Redford llegaron durante una entrevista con su nieto Dylan para el portal del Walker Art Center, en Minneapolis.

Uno de los proyectos que Redford quiere culminar es la película "Our souls at night", la cual protagoniza de la mano de Jane Fonda, y la cual él mismo describió como "una historia de amor entre gente mayor que recibe una segunda oportunidad". El segundo filme lo es "Old man with a gun", con Casey Affleck y Sissy Spacek.
Redford saltó a la fama a fines de los sesenta con filmes como "Barefoot in the Park" y "Butch Cassidy and the Sundance Kid". Luego protagonizó películas como "The Great Gatsby", "The Sting", "The Electric Horseman" y "Brubaker" 
En años más recientes ha formado parte del elenco de cintas como "Captain America: The Winter Soldier", "Spy Game" y "The Company You Keep".
Durante la entrevista, su nieto le preguntó también si volvería a la pintura, una de sus pasiones. A los que el ganador del premio Oscar respondió: "Lo he considerado mucho últimamente. Me cansa actuar. Soy impaciente y cada vez me es más difícil sentarme y esperar toma tras toma. Dibujar me daría ahora más satisfacción por no depender de nadie, tan solo yo, tal como solía".