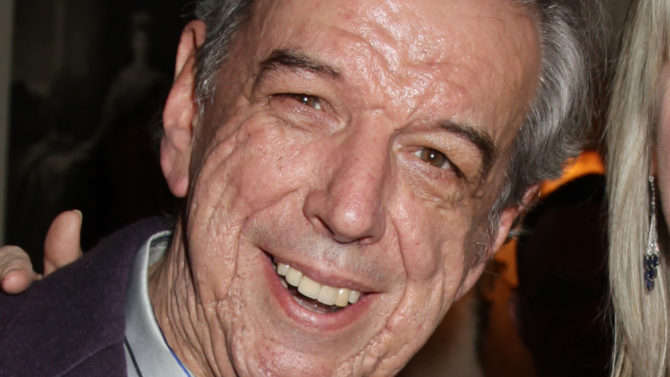 El compositor inglés Rod Temperton, conocido por las canciones de Michael Jackson, "Thriller "y "Rock With You", murió la semana pasada en Londres a la edad de 66 años.
Su muerte, cuyo día exacto no fue revelado fue a causa de un "cáncer agresivo", dijo a BBC Jon Platt, editor musical de Warner/Chappell.
"Su familia está devastada y requiere total privacidad en estos tristes momentos", agregó, y dijo que un funeral privado ya fue realizado.
VER TAMBIÉN Los famosos que han muerto en lo que va del 2016
Temperton nació en Cleethorpes, al noreste de Lincolnshire, y era apodado The Invisible Man (El Hombre Invisible) debido a su bajo perfil.
Su padre tuvo que ver con su talento para la música ya que, como comentó una vez, no le leía un cuento antes de dormir sino que ponía una radio a transistores en su cuna "y yo me dormía escuchando Radio Luxemburgo, y eso creo que de alguna manera fue una influencia".
En la década de los 70 trabajó en una fábrica de comida congelada, hasta que vio un aviso en una revista donde solicitaban un tecladista para la banda de música disco Heatwave, y se presentó. Sus canciones "Boogie Nights", "Always & Forever" y "Groove Line" se convirtieron en grandes éxitos.
VER TAMBIÉN Los 11 mejores videos musicales de Michael Jackson
Dejó la banda en 1978, pero sus melodías llamaron la atención del productor Quincy Jones, que estaba buscando compositores para un nuevo disco de Michael Jackson.
Temperton escribió tres canciones para Off The Wall, que se convirtió en el disco en solitario que hizo saltar a la fama a Jackson: "Off The Wall", "Rock With You" y "Burn This Disco Out".
Para el exitoso álbum Thriller, escribió "Thriller", "Baby Be Mine", y "The Lady in My Life".
En 1990 ganó un Grammy por "Birdland", del álbum de Jones llamado Back on the Block. También estuvo nominado para dos premios Oscar en 1986 por la banda de sonido de la película The Color Purple.