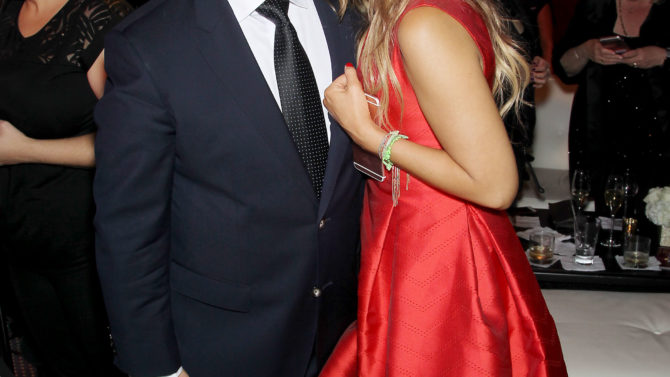 Este primero de noviembre salió al mercado el nuevo libro de Tommy Mottola, "A New America: How Music Reshaped the Culture and Future of a Nation and Redefined My Life" y nadie podría estar más emocionada con el lanzamiento que Thalía, esposa del ejecutivo musical.
VER TAMBIÉN Thalía deja en claro que no apoya la candidatura de Donald Trump
A través de su cuenta de Instagram la mexicana compartió una foto de la portada del libro, e invitó a sus fanáticos a leerlo.
Sin duda lo que tiene más feliz a la actriz y cantante es el hecho de que su esposo decidió dedicarle el libro con una simple pero disiente frase. "Para mi esposa, Thalía, el amor y la luz de mi vida", una dedicatoria que la artista de 45 años compartió en otro de sus posts.
"Y yo me desmayé", escribió junto a la foto, reiterando así que continúa estando muy enamorada del exdirector ejecutivo de Sony Music, con quien se casó en diciembre del 2000.
VER TAMBIÉN 10 razones por las que amamos a Thalía [FOTOS]
En su nuevo libro, continuación del documental de HBO del mismo nombre, el empresario responsable de la carrera de artistas como Michael Jackson y Mariah Carey habla sobre la manera en la que la música latina ha influenciado la cultura de los Estados Unidos.
Asimismo, el autor habla sobre su amor por la música latina, su amistad con Gloria y Emilio Estefan, y sobre importantes acontecimientos que redefinieron la industria musical, como la muerte de Selena Quintanilla.