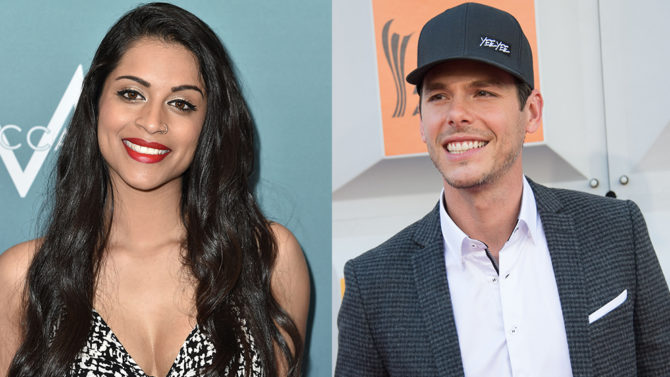 Variety ha escogido su lista de los "10 Comics to Watch", lo que se traduce a "10 comediantes que hay que tener en la mira", con la que reconoce a artistas, comediantes y creadores web emergentes que serán honrados en el Just for Laughs Comedy Festival, evento que se llevará a cabo en Montreal, Canadá en julio.
A continuación te dejamos con la lista de afortunados:
James Adomian y Anthony Atamanuik: co-creadores y estrellas de Trump Vs. Bernie, Adomian ha estado en elencos de series como Comedy Bang Bang y Children's Hospital, mientras que su compañero ha estado en 30 Rock y Broad City.
Vlad Caamano: Este comediante escribió recientemente un piloto para Bill Lawrence y además estuvo en Adam DeVine's House Party y Gotham Comedy Live de Comedy Central.
Ronny Chieng: Actualmente puede ser visto en The Daily Show With Trevor Noah y es conocido por especiales de stand-up comedy como Chieng Reaction y You Don't Know What You're Talking About. Por si fuera poco le ha abierto a Dave Chapelle y Bill Burr.
VER TAMBIÉN 10 parejas de famosos que han terminado en lo que va del 2016 [FOTOS]
Cameron Esposito: Ha aparecido en shows como Maron y estará en filmes que se estrenarán muy pronto en cines como Operator, First Girl I Loved y Sleight.
Jermaine Fowler: Pronto el rostro de este comediante se verá en las pantallas de HBO, específicamente en Crashing, proyecto de Judd Apatow.
Lauren Lapkus: También se le verá la cara en Crashing y apareció en Jurassic World y en Orange Is the New Black.
Aparna Nancherla: Trabajó en el equipo de escritores de Late Night With Seth Meyers y ha aparecido en Inside Amy Schumer y en Love, otra serie creada por Apatow.
Lilly Singh: ¿Por qué está en la lista? Fue nombrada por la revista Time como una de las 30 personas más influyentes de Internet y su canal de YouTube tiene más de un billón de reproducciones.
Granger Smith: Otro comediante que se ha hecho conocer a través de YouTube, donde ha generado más de 32 millones de reproducciones.

Roy Wood Jr.: Ha aparecido en The Daily Show With Trevor Noah regularmente y también en otros late nights de gran fama como Conan.