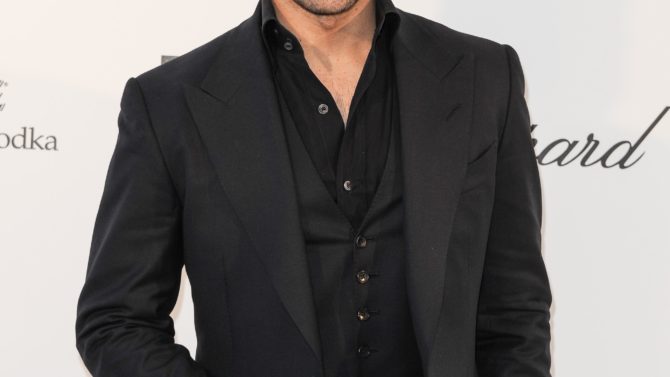 A cuatro meses de anunciar su ruptura, Wilmer Valderrama solo tiene buenos deseos y palabras amables para con su exnovia Demi Lovato.
"Honestamente, solo deseo las cosas más maravillosas para ella", aseguró el actor sobre la cantante con quien estuvo de novio durante seis años.
VER TAMBIÉN Wilmer Valderrama: "En estas elecciones vamos a buscar el respeto que nos han quitado"
Valderrama fue entrevistado por ET durante el evento Media's Tribute to Hispanic Achievements in Television, presentado por Verizon el lunes 24 de octubre en The Paley Center.
El actor de 36 años también dijo que por ahora no tiene planes de casarse con nadie ni de formar una familia.
"Definitivamente creo que eso está en el futuro, con seguridad. Ahora mismo estoy tan increíblemente bendecido y enfocado en tener un camino profesionalmente… No podría estar más feliz donde estoy", aseguró el exmiembro del elenco de That '70s Show.
VER TAMBIÉN El rol de Wilmer Valderrama en 'The Ranch' dejará huella 
Actualmente Valderrama tiene una cargada agenda de trabajo. Actúa en tres series de televisión: The Ranch, de Netflix, junto a Ashton Kutcher y Danny Masterson; From Dusk Till Dawn: The Series y NCIS.
En junio pasado, el actor de ascendencia colombiana y venezolana y la cantante de "Stone Cold", publicaron un comunicado en sus redes sociales donde informaban sobre su ruptura.
"Esta ha sido una decisión increíblemente difícil para ambos, pero nos hemos dado cuenta de que ante todo estamos mejor como buenos amigos. Siempre nos apoyaremos el uno al otro", escribieron.