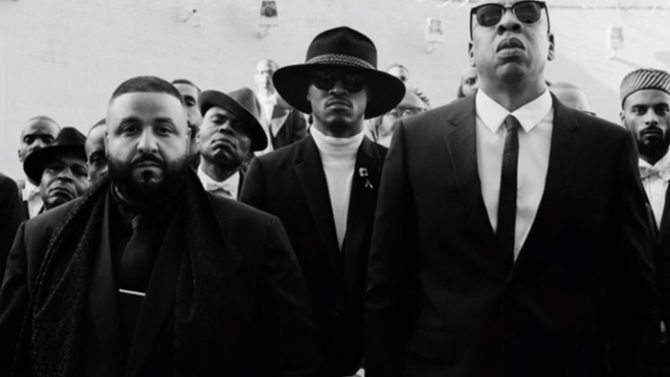 De la unión entre Jay Z, DJ Khaled y Future no se puede esperar poco, y así se comprueba en el lanzamiento del video oficial del tema "I Got the Keys".
Estos tres artistas nos llevan a una cárcel con imágenes en blanco y negro. Jay Z rapea sobre la esclavitud a la estabilidad financiera y, asegura que si hay dos cosas de las que prefiere presumir es sobre su esposa Beyoncé y su hijita Blue Ivy.
"I Got the Keys" es el segundo sencillo de promoción que se desprende del álbum de DJ Khaled, Major Key. El primero, "For Free", fue en colaboración con Drake.
El video musical se estrenó justo después de la ceremonia de los BET Awards, y la misma semana en la que Jay Z celebra 20 años de carrera artística.
En el video también dicen presente T.I., Pusha T, 2 Chainz, Fabolous, A$AP Ferg, Busta Rhymes, Rick Ross y Swizz Beatz, entre otros artistas.
El video completo está disponible de manera exclusiva para los usuarios de Tidal.