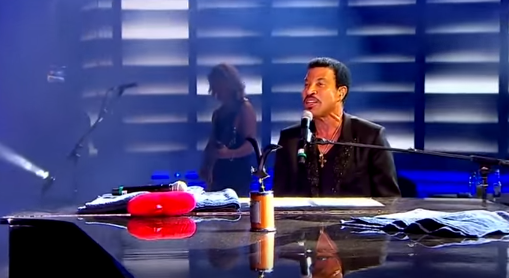 Lionel Richie convirtió el Festival Internacional de la Canción de Viña del Mar en toda una fiesta de los ochenta. La estrella pop encendió la tarima de la Quinta Vergara con clásicos como "Brick House" y "Fire".
"Que siga la fiesta. ¡Vamos a pasar una noche genial!", dijo el cantante y actor estadounidense ante unos 15.000 asistentes en Chile.
Según han reportado diferentes medios, el artista comenzó la noche con el tema "Running With The Night", y durante la noche invitó al público a bailar y a cantar. "Es un honor estar aquí con ustedes, tocaremos tantas canciones como podamos, y tantas como yo pueda recordar", sentenció el interprete de piezas como "Easy" y "Faith No More".
El artista de 66 años le ofreció al público un espectáculo de hora y media. Uno de los momentos memorables de la noche ocurrió cuando interpretó "Hello".
Recientemente, durante la ceremonia de los premios Grammy, Demi Lovato, John Legend y Meghan Trainor, entre otros, le rindieron tributo a los más de treinta años de trayectoria de Richie.