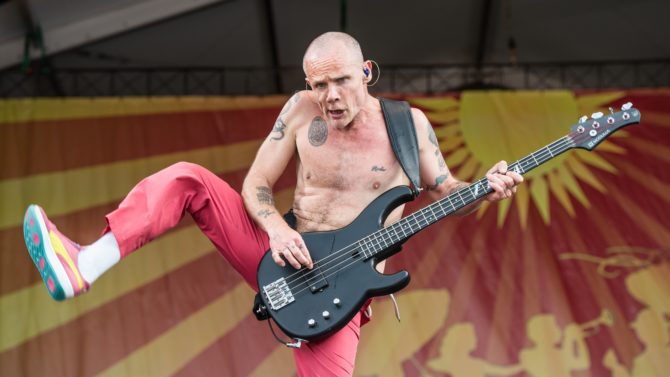 Red Hot Chili Peppers anunció que está a punto de hacer feliz a sus fanáticos con el lanzamiento de una nueva canción. A través de su cuenta de Twitter, la banda comunicó este lunes que el single "Dark Necessities" estará disponible a partir del próximo jueves, 5 de mayo.
Esta canción representa el primer sencillo oficial que estos veteranos del rock lanzan en casi cinco años, y la primera de lo que será su nuevo disco. En enero, el líder y vocalista de la agrupación, Anthony Kiedis, reveló que estaban en "la recta final" para terminar su siguiente álbum. La última vez que la banda lanzó un proyecto de estudio fue en 2011, cuando presentaron I'm With You. 
El disco llegará al público bajo la producción de Danger Mouse (responsable de los discos de The Black Keys y Gorillaz) y, en entrevista radial con el programa Jonesy's Jukebox, Kiedis lo calificó como una propuesta "diferente y única".
Red Hot Chili Peppers está dando de qué hablar desde 1983, y está compuesta por Kiedis, por el guitarrista Josh Klinghoffer, el bajista Michael "Flea" Balzary, y el baterista Chad Smith.