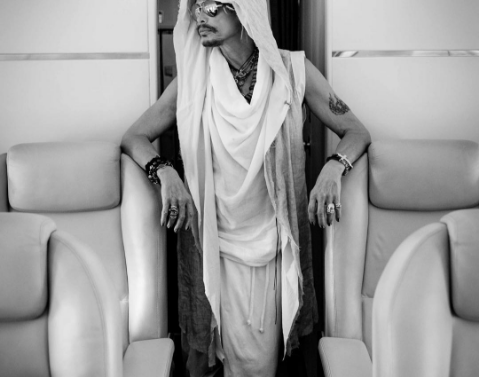 Steven Tyler, el vocalista de la banda de rock Aerosmith, ha lanzado "We're All Somebody From Somewhere", el nuevo tema que da nombre a su primer trabajo musical como solista.
La canción, escrita por Tyler junto a Jaren Johnston, de The Cadillacs Three, es una celebración de América como un crisol. El tema presenta un sonido funky que mezcla trompetas, loops de batería y la inconfundible voz del músico.
La semana pasada, Tyler revolucionó el ambiente musical cuando anunció que tras 46 años frente a Aerosmith la banda emprendería una gira de despedida en el 2017. "Amo esta banda, de verdad, y quiero acallar todas las ideas que la gente pueda tener sobre esto…Vamos a hacer una gira de despedida solo porque ha llegado el momento", dijo Tyler durante The Howard Stern Show.
Esto no quiere decir que la agrupación se separa, aunque habrá que estar pendientes con qué nos sorprenden los rockeros, pero sí que por ahora Tyler se enfocará en su gira Out on a Limb que iniciará el próximo 2 de julio en la ciudad de Las Vegas, Nevada.
El nuevo disco We're All Somebody From Somewhere,  que saldrá a la venta el próximo 15 de julio, constará de 15 canciones entre las que habrá una nueva versión del éxito de la banda "Janie's Got a Gun".