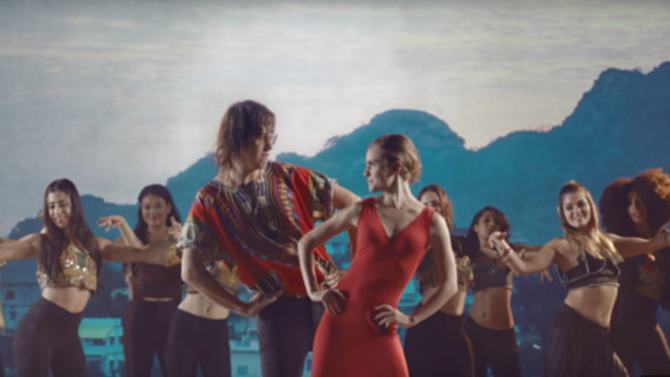 The Strokes ha sorprendido a sus fans con el lanzamiento del video musical de la canción "Threat of Joy", que forma parte de la reciente producción discográfica de la banda neoyorquina, Future Present Past, lanzada en el mes de mayo.
De acuerdo a un comunicado, este es el primer video en el que parecen todos los integrantes de la banda desde que se juntaran en el video de "Taken for a Fool" que correspondía a su álbum del 2011, Angles.
El videoclip es una extraña producción visual de un video dentro de otro. La banda intenta grabar su video musical pero una misteriosa organización secuestra al director y el carrete de filmación desaparece. 
Warren Fu, conocido por su trabajo con Daft Punk y Haim, dirigió el video.
Aunque por ahora la agrupación no contempla irse de gira, sí se presentó a principios de este mes en el Governors Ball de Nueva York, y el mes de julio llevará su música a Australia para tocar en el festival Splendor in the Grass.